Jackson County Tire Rounds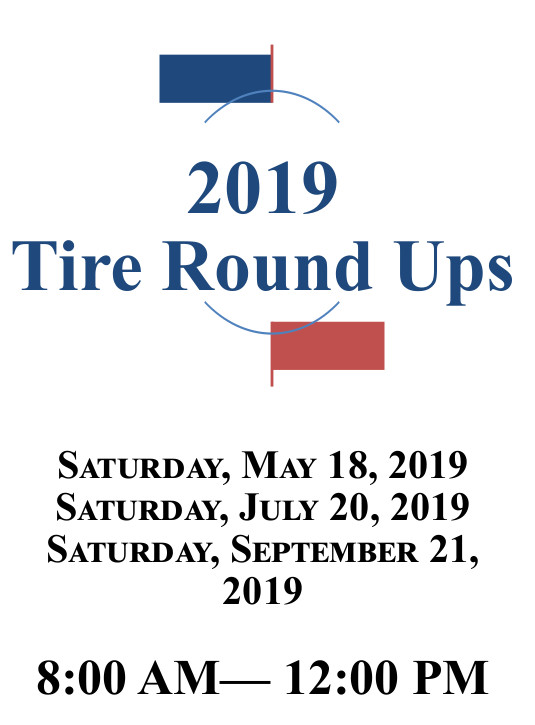 Every year the Jackson County Recycling Department holds several Tire-Rounds where you can safety dispose of old tires.
Click Here to the full flyer that you can post anywhere
May 18, 2019
July 20, 2019
September 21, 2019
8:00 a.m. – 12:00 p.m. at N5661 St. Hwy 54, Black River Falls

Jackson County Recycling subsidizes the cost of this round up.  Various sizes of tires are accepted but all tires MUST be off the rim.  No tires on rims will be accepted.   Cost per passenger or light truck tires up to 17″ in size is $2.00.  Cost per tire for greater than 17″ in size is $10.00.   Tires collected during the round up will be shredded and utilized as fuel in environmentally safe boilers or used as filler in road construction materials.  Improperly discarding or disposal of tires are a breeding ground for mosquitoes and are a health or fire hazard. 
Learn more about the Jackson County Recycling Department